EPOW - Ecology Picture of the Week
Each week a different image of our fascinating environment is featured, along with a brief explanation written by a professional ecologist.
12-18 November 2007

Click on images for larger versions
Credit & Copyright: Dr. Bruce G. Marcot

Explanation: These mountains are on fire! We are flying over the western portion of Swaziland, a tiny country sandwiched between Mozambique and South Africa.
In an earlier EPOW, we explored conditions of forestry and natural resources of this country. One of Swaziland's important revenue sources, along with sugar and mining, is forestry used for wood pulp. Many of the forests of the country are artificial, consisting of exotic pine species.
Mists of dawn fog and fires combine to paint surreal scenes in this week's photos.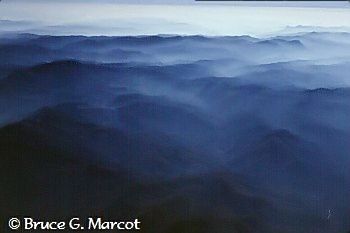 Next week's picture: Sable of the Grasslands
---

< Previous ... | Archive | Index | Location | Search | About EPOW | ... Next >

---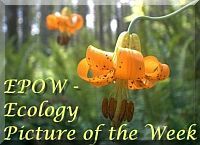 Author & Webmaster: Dr. Bruce G. Marcot, Tom Bruce
Disclaimers and Legal Statements
Original material on Ecology Picture of the Week © Bruce G. Marcot
Member Theme of Taos-Telecommunity